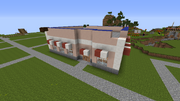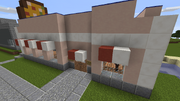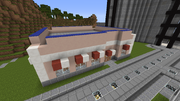 KFF, or Kentucky Fried Freeze is a restaurant in Memeworld selling fried Penstubal heads chicken amongst other food items.
The first KFF location was built in Vynland as a troll by TuxxedoCat and Chill57181. However, Penstubal liked it so much he decided to keep it (and even thanked Tux and Chill for it). Locations were soon added in Billville and Pumaslavia. A while later, Chill decided to improve KFF's menu and created an expanded menu for the Billville location.
Used in the Pumaslavia location
Fried Freeze Heads
Freeza-Cola
Oversalted Popcorn
Used in the Billville location
Chicken

Fried Freeze
Popcorn Freeze
Freezewich
Boneless Banquet (includes fork)

Sides

Oversalted Popcorn
Mashed Potatoes and Gravy

Drinks
Food

Fried Freeze Head
Freeze Wing
Freezeburger

Drinks
Sides

Salty Popcorn
Freeze Ice Cream
Salty Fries
Secret Recipe
Edit
The company is very overprotective of its secret recipe and many are concerned about whether or not KFF's original Freeze Heads are safe to consume; those who believe it is unhealthy are leading a campaign against KFF, calling for them to release the recipe in order to find out whether the food is safe, and those who believe the food is tasty and healthy want the recipe so they can make the Freeze Heads at home themselves.
The KFF manager repeatedly said he will never release the secret recipe. However, there have been multiple attempts by scientists and other people to buy a Freeze Head and then analyze its contents, which sadly failed for them. In several interviews with KFF employees, it has been revealed they have no idea what they are doing to the heads either. There have been multiple theories that KFF uses real Freeze heads with 4 grams of salt all over them, which is very unhealthy.
tbh we don't know what Kentucky is
See also
Edit
Community content is available under
CC-BY-SA
unless otherwise noted.