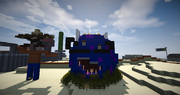 Our friend!
Bill Gavin
Edit
Bill Gavin was a villager who used to live in a rural house in Bestonia with his pig George. He was unfortunately murdered and his ghost now haunted his old home until George sold his body on the Black Cat Market. It was purchased by a witch who resurrected him as a zombie, and afterwards got her brains eaten by Bill. He now lives in the Fun Village in Billville.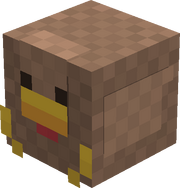 Birbs are many feathered friends found on rooftops all around Memeworld.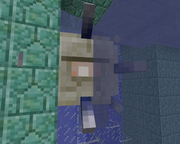 Bossfish is an elder guardian who lives in the ruined temple just south of Woodland. She has been haunting people sailing in the area for centuries and is accountable for many deaths on the ocean. Nowadays, she mostly rests deep inside the temple though.
Boxy Grandpa
Edit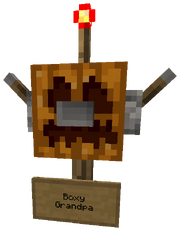 Boxy Grandpa is just kinda there and was an Ed meme from like 2012
Carrot Man
Edit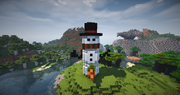 Carrot Man is a very excited snowman living in the snowy plains west of Germania. He used to stand next to Vynland before Stubal salted out about it.
Da GRAND Noob
Edit
Da GRAND Noob was a villager who used to live in Nublandia before it was destroyed. Afterwards he moved to Vynland, then was kidnapped and murdered by an unknown group of people.
Donald Trump
Edit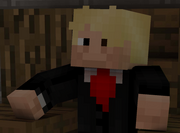 Donald Trump is the 45th president of the United States who also makes frequent appearances on Memeworld. There are currently talks of him buying out the Delta Corporation.
Not to be confused with Frienderman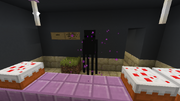 Enderbro is the Enderman proprietor of the Top Cake Bakery in Billville. He is usually seen with his pet grass block Gordon.
Frienderman
Edit
Not to be confused with Enderbro
Frienderman is a thrill seeking Enderman currently on a boat in the middle of a lake in Germania.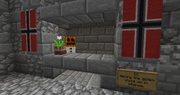 Henry is a snow golem in Germania, tasked with single-handedly defending the castle from attack. He doesn't talk to anyone and only stares at them judgingly.
Ivan the Spider
Edit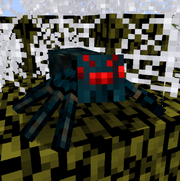 Ivan the Spider is a cave spider who was living on a tree in the savanna next to the railway to New Blocky City since July 2016. As of March 2017 he is reported missing, and so far nobody has managed to find him.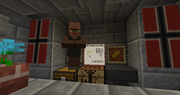 Jerry is a villager who was originally a resident of Imperium on the Skogkatten server. After Skog was taken down, he was rescued by EDFan and now works as a merchant within Castle Germania.
The Loo Witch
Edit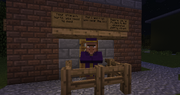 The Loo Witch was a witch in Vynland who blocked its citizens from using the public restroom, forcing them to do their business on the side of the road. It was eventually cleaned up and The Loo Witch no longer blocked the restroom. Her fate afterwards is unknown; Penstubal claims that he executed her, though some say she fled on her own and cursed the people of Vynland.
Madame Nubescu
Edit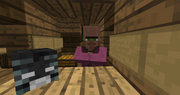 Madame Nubescu is a wandering merchant currently stopped near the Germania barracks.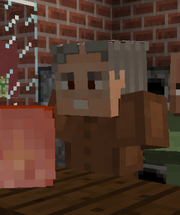 Mike is a butcher who owns Mike's Meat in Vynland. His meat is very popular and Mike makes a lot of money every day selling people his meat ( ͡° ͜ʖ ͡°).
Petunia the Witch
Edit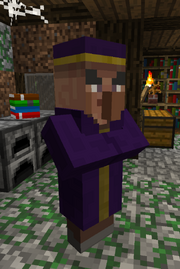 Petunia is a witch who currently lives in her home in northern Castlemore alongside her pet cat, Hector. She seldom goes outside and she spends most of her day brewing potions.
Pink Sheep
Edit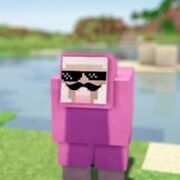 Pink Sheep is a celebrity popular in Vynland and other areas owned by Penstubal. He has a poor reputation throughout the rest of Memeworld and is considered to be cringey at best. This is especially true by the views of the Illuminati Alliance who have been attempting to capture him for years. He is usually out of the public eye and rarely visits major kingdoms on Memeworld because of this, Vynland included.
He was kidnapped by the Illuminati during a public appearance in Hillsburg in 2017 and imprisoned inside the Illuminati Kingdom pyramid, but escaped in January 2018 and founded the Nice Order.
Community content is available under
CC-BY-SA
unless otherwise noted.