Memeworld is a creative server on Minecraft currently hosted by EDFan12345 and formerly Isai.
After playing a few rounds of Smash Bros on Mineplex, Isai invited Chill57181, EDFan12345, and Mario Rk over to his new server. Unlike what the three were used to, the unnamed server was actually a creative server instead of a typical survival server. Their creations would disappear shortly after when the server crashed.
When it returned moments later, it had a new map to everyone's dismay, although everyone just settled in new places and started building what they had started. Unfortunately, this would not be the last time the map would be reset, since it would reset over five other times after that occurrence.
Finally after many accidents and mishaps, came a map for the server that was finally kept, and is the one currently in use today. The server still crashes every so often, although it has been able to keep up the current map consistently. The first kingdom on this new map was the Sunflower Kingdom, built by TuxxedoCat, followed by the Kingdom of Vynland just north of that kingdom. More kingdoms would go on to be built, such as Germania, the Cactus Kingdom, Pumaslavia, etc.
Isai would later add a Survival world to Isailand after Penstubal continuously begged him for it. When Isai did add it, no one gave it much attention and it was eventually removed for a lack of use.
In early January 2016, Isailand crashed once again and this time it could not be rebooted cuz Isai was is a scrub. Isai would eventually post a download of the world's map, which EDFan used to create a new server with that map since Isai couldn't run it.
Memeworld
Edit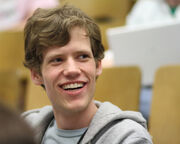 The server under EDFan's leadership was very stable and everyone enjoyed playing on there much more than they enjoyed playing on Isailand. The server was renamed from Isailand to Memeworld (for obvious reasons).
In time, EDFan added a new survival world to Memeworld ("Memevival") and unlike the original was used and acclaimed. However, in June 2016, it was taken down again as it caused severe lag, lots of crashes and broken inventories. In order to solve the problems, many plug-ins were removed and as a result access to the survival world was removed.
In mid-2018 after Minecraft 1.13 was released, Ed attempted to update the server to the new version. Due to changes with world files and server loading, however, Memeworld crashed whenever it started and the server remained closed for the rest of the year. Ed managed to recover a 1.12.2 save from April, and after some short repairs brought Memeworld back to life in March 2019.
Rules (The "I'd Really Rather You Didn't" list)
Edit
Taken from the /rules command on Memeworld
Don't grief (legit, build-killing griefing, not trolling)
Don't be a total scrub
Don't swear like a salty sailor
Have fun or you're banned
Don't abuse commands or command blocks
Only the owner can change the rules
The owner has the final say regarding punishment



Legend
Spawn
Cactus Kingdom
Germania
Heaven
Illuminati Kingdom
Pumaslavia
Vynland
Stahlburg
Castlemore
Al Harira
Mario Mountains
Villageria
The Closet
Ed's Misc Things
Memeland
New Tamriel
Laur's Plantation
Octopia
Telanir
Cydonia
Hat Pop's House
2015 & 2016
Edit
The creative world was first settled in December 2015, a few days after Isailand's creation. The first civilization on Memeworld became the Sunflower Kingdom, which TuxxedoCat established not too far west from the subway. Penstubal went north and founded the Kingdom of Vynland on the Floralis / Danoob river. To the east Chill57181 established the Illuminati Kingdom, and far north Germania was established by EDFan12345.
In late February of 2016, disaster struck as the first destructive terrorist attack occurred in Vynland. Damaging the recently built nuclear bunker, pathway, and Freeze Castle, Penstubal swore vengeance. Feeling that Penstubal would blame him, Pumaslam quickly left, establishing his kingdom in the mountainous region on Slavia, claiming the remainder of the island for his own. In addition, he spent 4 days creating one of the most detailed rail roads to connect to the recently established railroad station. During this time, tensions grew between Penstubal, Chill and Mario, arguing over who exactly caused the attacks. On a positive note, Duke formally established the Cactus Kingdom. The Cactus God was awakened, and resides there to this day. Construction of Billville also began.
In March, Pumaslam created Puma Tower, the server's first skyscraper. Everyone was eager to move in, and eventually, all rooms were filled. To quell the rush, Pumaslam created Puma Spire, only to find that the craze had died down. Pumaslam decided to demilitarize Pumaslavia, and reopen ties to the newly renamed Vynland. Penstubal, however, was blinded with rage over the continuing antics of Chill and Mario, with chicken bombs common almost every day. To calm things, Pumaslam created the restaurant, McChill's, on the site where his greatest creation was to be: Puma Trade Center. A military site was also established, where weapons are tested. Penstubal also created his towers, and began colonization of other sites, such as Woodland. Around this time, the Treaty of Cactalupe-Pendalgo was signed between the C.K. and Vynland.
In April, construction of the Puma Trade Center began, with plans to be the tallest practical skyscraper in Memeworld. Penstubal also began a massive expansion project, planning to expand into Pumaslavic land, but was blocked by a majority of the community. When the construction of Puma Trade Center was complete, Puma also began construction on the center of Pumaslavia, creating a formal pathway to exit the city. Germania also had completed the main hall of their massive castle, and Ed was looking for a formal passageway through Memeworld to the main land.
In May, construction of Pumaslavia had completed, mostly, and Vynland continued expansion. Woodland was forgotten, and was set on creating a new place for Vynland to expand to. In May, Penstubal also started the construction of New Blocky City, inspired by New York City. It was built in a desert whose sand was turned into grass. The city thrived at first, but was never completed despite its' estimated completion time of late July or early August 2016. It is mostly seen as wasted potential now by the other users due to what is often considered as poor design.
On June 16, 2016, a tragedy struck the hearts of Memeworld users. Penstubal was mad Chill supposedly kept killing his mobs, so he attempted to steal a tbh smh fam from the Billville Zoo. A chase ensued across the desert, and EDFan attempted to rescue the tbh smh fam and return it to its home. However, during the rescue attempt, Penstubal made several attempts to kidnap it again. Finally, Penstubal punched it and sadly killed the tbh smh fam. Everyone in Memeworld was shocked and very mad at Penstubal. During the attacks on Billville Zoo, 2 skeleton horses, 1 mooshroom, and 2 sheep were also killed. Shortly after, Chill declared June 16th to be tbh smh fam Day, in honor of tbh smh fam. In June, The Cactus Kingdom also claimed a small parcel of land that would be called Liber Land.
In July, for whatever reason some scrub joined, caused three accidents in a row with worldedit, then settled down peacefully to build robots, creating the Bot Shop and a Pen statue in Vynland that would later inspire the /warp Stubal. Some drama erupted between the Cactus Kingdom and Pumaslavia after Pumaslam massacred most of the Guy Fieris on the server on the night of July 13th. With a rising friendship due to the recent drama, Cactus and Vynland signed the Billville Treaty on July 15th, trading the lands of Florulpe (later renamed Cactiland) and Liber Land. Lastly, on July 16th, the Cactus Reformation Act was signed, changing the Cactus Kingdom into the Cactus Empire. On July 29th, there was a lot of drama after Chill and Penstubal had a fight over how many deaths they had. In the end, EDFan removed the scoreboard, after which Penstubal got mad and threw a rant, and was banned from the server and deopped for a while.
At some point in early August another scrub joined the server, looking for some fresh land to conquer. The Closet was established, but was left idle by the end of the year. From August 3rd-13th, the Salty Spleef Cup was held in Woodland, with Mario_Rk emerging as the victor against Chill in the finals.
The Sunflower Kingdom was sold to the Illuminati in September, though it was left to idle until the Skeleton King attacked it in October. Also, Octomod joined the server and founded Octopia.
In October, the great Billville Spooktacular happened. The Skeleton King emerged from his kingdom in the Nether, and took over Billville and the Sunflower Kingdom. He also temporarily took over Epic-Cola, making a flavor known as Spooky Cola. Though he was forced out of Billville, his forces remained in the Sunflower Kingdom.
In November, due to Penstubal placing his statue so it'd tower over the Cactus Empire, Duke wanted to come up with something to annoy Pen. Ed came up with the idea of making a statue of Duke's skin four times the size of "Lil' Stubal" which Duke liked, but when that turned out to be too big, it was reduced to double the size of "Lil' Stubal". Ed and Chill helped to build this new statue, that would later adopt the name "Dukezilla". Due to this, Penstubal got extremely salty and built a large, ugly wall between the statues. A few weeks later, Duke also built his own better-looking wall, with the game Johnny Kong on it, to block Vynland's ugly wall. Also, Donald Trump was elected as President of the USA, and celebrations were held across Memeworld.
In early December, both walls were removed. Lands across Memeworld decorated for the holidays, and snow machines were made to help it snow across the land. On the 15th, the Cactiland wasteland was officially annexed by the C.E. and would later be turned into a national park. Pen also declared his interest in annexing most of the land surrounding the "Dank Ocean", and moved the capital of Vynland to "Parthia". Pumaslam also created Cydonia, located near Memeland Park.
Early in January, the simple Treaty of Parthia was signed between Vynland and the C.E., exchanging some land, forcing Penstubal to renounce all claims he had on the Spawn Desert, and moving "Dukezilla" at least 100 blocks away from its old location. The Sunflower Kingdom started to be corrupted by the Skeleton King into an overworld version of his Skeletal Empire. Later in the month, Pumaslam gave Pumaslavia to Chill, causing major salt. Donald Trump was also inaugurated, causing more server-wide celebrations.
Main article: List of things Stubal salts over
In July 2017, in the midst of Penstubal's slander campaign against Ed, he was banned permanently from Memeworld as Ed decided he added no value to the server. He immediately went sour grapes against the server and claimed nobody liked it anyways. This ban was permanent and as of 2019 has not been lifted.
After Penstubal was banned, Chill and Mario took over NBC while Vynland fell into disrepair until the Toast Syndicate arrived and took it over. The Skeleton Empire also arrived later, intending to take over Vynland for their own uses, starting a war between the two factions.
With New Blocky City now under Illuminati Kingdom control, renovations began to improve the city, often regarded as a disappointing waste of potential, including the destruction of many empty and copy/pasted skyscrapers.
After the server's return, parts of Hillsburg and Copypasteopia suffered mysterious explosions which to this day have not been identified.
In May 2019, Germania invaded and annexed parts of rump Vynland, including the contested "Penphalia" region in the western Birch Forest. Due to the ongoing Toast-Skeleton War, no Vynn response ever came and the existing copy/paste village was eradicated. A Germanian town was constructed in its place with a planned fortress nearby.
In early 2020 after a World's Fair, leaders of Memeworld returned with a wealth of new knowledge and innovative ideas and technology, which immediately began being put to good use across the server.
Main article: Great Memeworld Flood
On March 8, 2020, parts of Memeworld were subjected to the worst rains in a thousand years. Vyland, Pumaslavia, and Cactus were all covered in over two blocks of water as the citizens scrambled to save their homes. The waters subsided after a few days and reconstruction began almost immediately. After the Floralis River stopped flooding, sinkholes opened up across the Cactus Empire; thankfully no lives were lost.
On April 7, Memeworld experienced a truly historic event as it became 77,777 days old. All in attendance received a special party hat.
Points of Interest
Edit
Image
Description

A savannah town owned by Chill57181 dedicated to Bill Cipher.
Billville owned by Chill57181

A large area with a bunch of robots made by ULSK12, to be distributed to the other colonies
Bot Shop owned by ULSK12

A desert kingdom owned by DukeofHoth. The focal point is the Cactus God which extends into the sky from the center pyramid. Though, it has also become known for its other unique features such as Dukezilla, the giant Oreo and the old Cactus Embassy. It is also considered to have one of the best museums on Memeworld.
Cactus Empire owned by DukeofHoth

A manor and small medieval-style town on the border of a roofed forest and savannah, built and owned by TuxxedoCat.
Castlemore owned by TuxxedoCat

Nat's Closet.
The Closet owned by rougeman

A medieval kingdom built by EDFan12345 filled with numerous towns and villages. It is widely considered to be the most detailed kingdom on the server, and is constructed with a medieval architectural style.
Germania owned by EDFan12345

A kingdom created by Chill57181 for the Illuminati of Memeworld. Penstubal is banned from here. Currently, Chill only owns the pyramid - he gave the rest of the land in the Illuminati Kingdom to DukeofHoth because he didn't plan on using it for anything after the construction of Billville.
Illuminati Kingdom owned by Chill57181

A modern city based off New York made by Penstubal. Home to various companies such as FRIZT, Saltico and Starpens. The city is currently under new management.
New Blocky City owned by Penstubal

A kingdom owned by Pumaslam. It's among the biggest kingdoms in the server, alongside the most admired, especially by Penstubal. A totalitarian dictatorship, railroads criss-cross the industrial nation.
Pumaslavia owned by Pumaslam

A military base built by EDFan located to the north of NBC. Formerly used as a UN building, it has since been updated with many fortifications and defenses.
Stahlburg owned by EDFan12345

A small kingdom in the savannah, originally owned by TuxxedoCat but sold to Billville and Chill57181. It has largely fallen into despair and abandonment after being raided by the Skeleton King during Halloween 2016.
Sunflower Kingdom owned by TuxxedoCat/Chill57181

An Arabic-themed city located directly behind spawn.
Telanir owned by EDFan12345

A town made by Penstubal south of Pumaslavia and north of Sunflower. Famous locations include the Government Building, Nootella HQ, Kentucky Fried Freeze, Pink Sheep's Food and more. Currently in a state of anarchy.
Vynland owned by Penstubal

An island owned by Penstubal Cats
Woodland owned by Penstubal
Isai was going to originally name it Da Frkin Illuminati's Unofficial Official Minecraft Server Unofficially Officially Awesome, although Mario suggested Isailand and it stuck with everyone.
Community content is available under
CC-BY-SA
unless otherwise noted.